Windows Servers
Here at Continental we not only have our own Data Centre to host servers for our customers
We can also provide you with all the server infrastructure you need to host you own on-site servers.
As a Microsoft® Silver Partner we specialise in selling Windows® based servers using Intel® or Supermicro* hardware. Our long-standing relationship with these manufacturers means we can provide a server for almost any need. It could be a Virtualised Server, a Network/Telco Server or even a full on Server cluster over multiple sites.
All of our technicians have almost two decades of experience in building and supporting server hardware of all kinds. We can assist you with the complete decision making process, taking the desired use and designing/building the server(s) to match. We also guarantee to be within your budget. We will provide honest suggestions and will never suggest anything which is unnecessary. As a bespoke system provider we pride ourselves on meeting our customer needs first.
All our servers run on Intel® Xeon™ Scalable processors to provide proven performance and stability.
We can provide pedestal systems or rack systems ranging from 1U to 6U in size. We have solutions for all processor configurations ranging from a small single processor system to a complete octo-processor super system.
Here are some of our most used Windows® server configurations: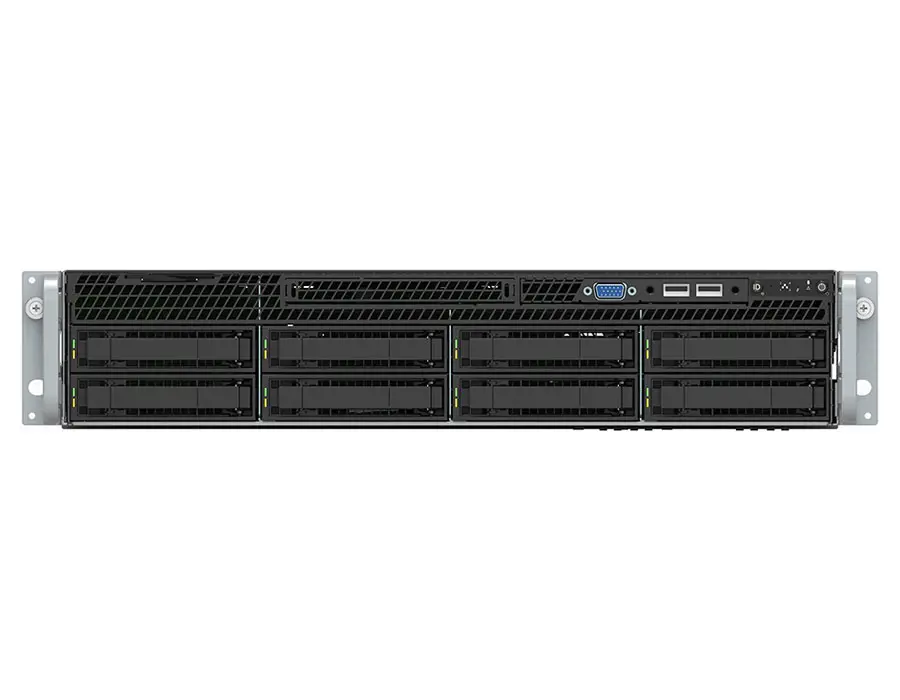 2U Dual Processor Virtualised Server
Intel® Server System M50CYP2UR312
Dual Intel® Xeon™ Silver Processor
128GB DDR4-2933 ECC Registered Memory
12GB/s SAS/SATA/NVMe Intel® RAID Controller with Cache Battery
2x Intel® SSD S4510 240GB in RAID 1
3x Seagate® Ironwolf 1TB SATA in RAID 5
Dual Intel® 10 Gigabit Ethernet connection
Remote Management module to allow remote access
Dual 1300W Power Supply
MIcrosoft* Windows Server 2022 Standard with Hyper-V
2U Dual Processor Cloud Server
Intel® Server System M50CYP2UR312
Dual Intel® Xeon™ Scalable Gold
128GB DDR4-2933 ECC Registered Memory
2x Intel® SSD S4610 240GB in RAID 1
10x Intel® SSD P4610 1.6TB in RAID 10
16port Intel® SAS/SATA/NVMe RAID Controller with Cache Battery
Dual Intel® 25 Gigabit Fibre connection
Dual 1600W Power Supply
Microsoft* Windows Server 2022 Datacenter