Office SAN
To complement our Office Servers we have recently introduced Office SAN servers into our product range in conjunction with our partner Synology*.
SAN Servers are the go-between hardware that can link all your Office Servers together to consolidate storage in multi disk groups or to simply act as a local backup solution.
There are many products available in all sizes. Starting at a small 2 disk option up to 76 disk using expansion servers.
There is no limit to the type of disks that can be used. There are options for SATA, SAS, SSD and NVMe SSD depending on your requirements.
All of these solutions can be used onsite directly connected to your servers or they could be kept remotely in our data center to offer an off-site solution.
At present we are using the following to solutions but we can offer any appropriate Synology product: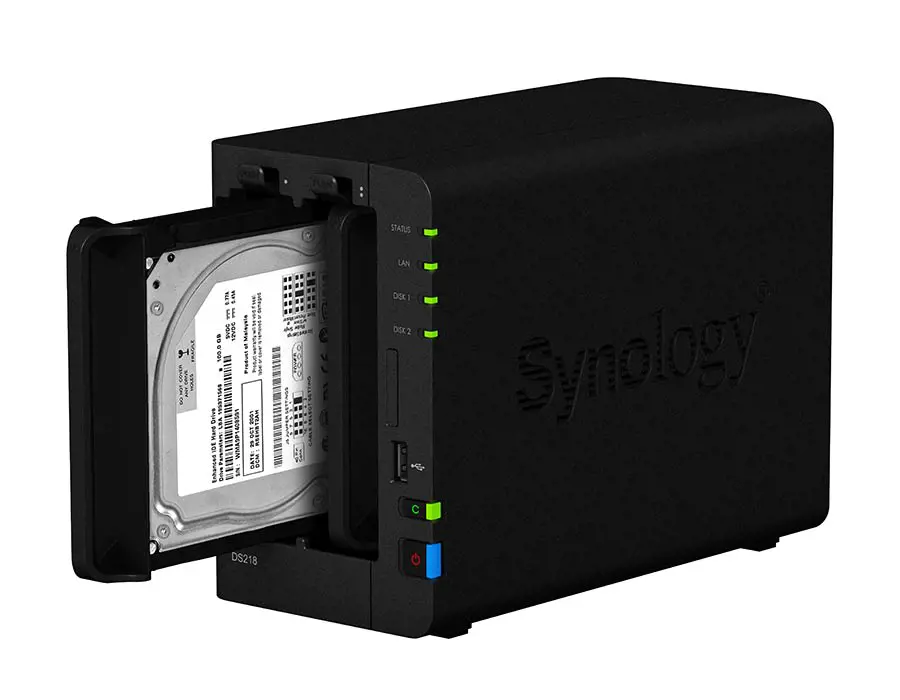 Synology* Diskstation DS218
A 2bay disk solution with RAID and gigabit network connection with a host of embedded Apps. An ideal solution for a small business who have 1-5 PCs
Synology* Unified Controller UC3200
A 12 bay active IP SAN solution. It has multiple raid solutions and multiple redundant network connections with dual storage controllers to ensure that you have all the storage functionality necessary to cope with a segmented multi-layer business network.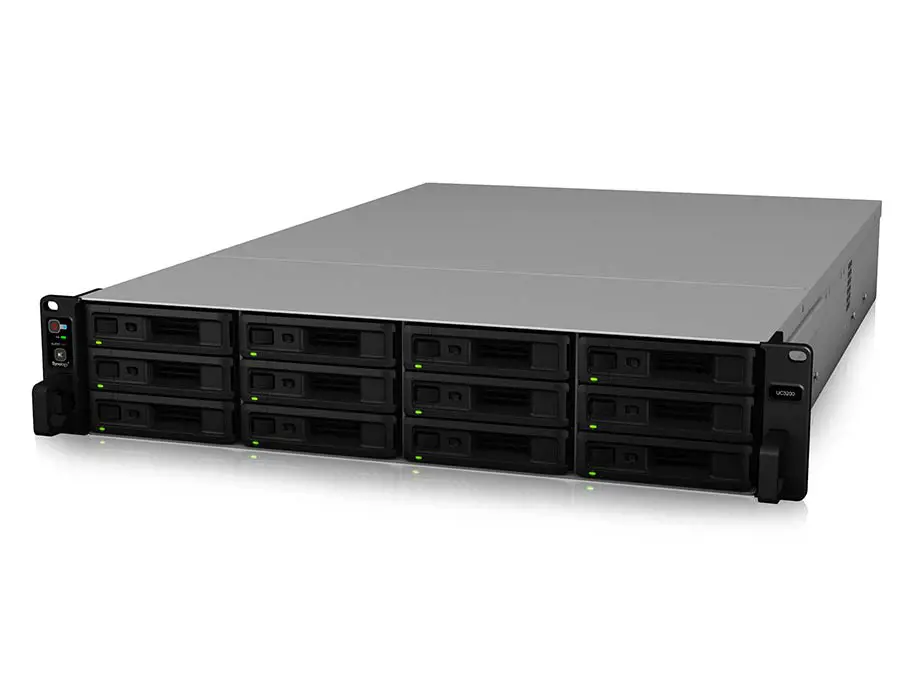 If however you feel that Synology* is not for you then we can of course offer other manufacturer solutions.